Bay Building Group are proud to deliver a broad range of both domestic and commercial projects to the highest possible standard across Victoria, New South Wales, Queensland, South Australia and Western Australia. Here are a number of our projects that have been recently completed.
Fire caused by underfloor heating caused extensive damage to 75% of this beautiful residential home. The Bay Building Major Projects team were brought in to complete not only the reinstatement of this high end home but to complete private works as well. Asbestos was identified at the original inspection and specialist removal was organised at commencement of works. Once removed, demolition began on the unsalvageable areas of the home. The home is 3 storeys, which required scaffolding to complete exterior works and to reinstate floor/ceiling to the ground bedroom internally. The Major Projects Team assisted in completing private works to facilitate the architect's design and finishes. Private works included painting level one, plaster and painting to level two, high end finishes to the kitchen and eastern bathroom, replacement of flooring in bedroom and roof structure as per engineer's report.
Project Value: $678,000
Location: Belair, SA
Date: November 2019
Project Type: Fire Damage Reinstatement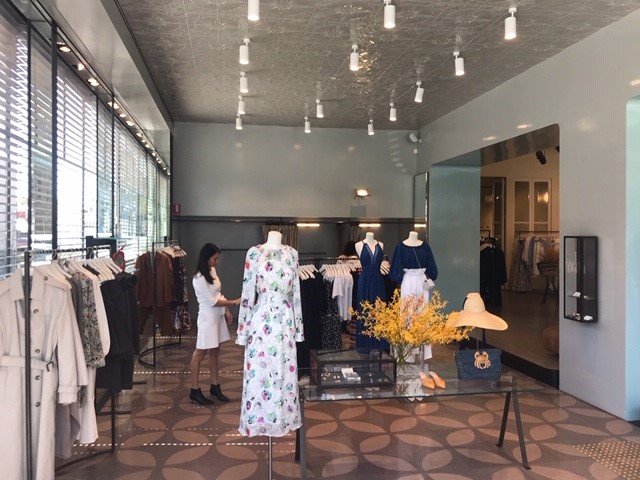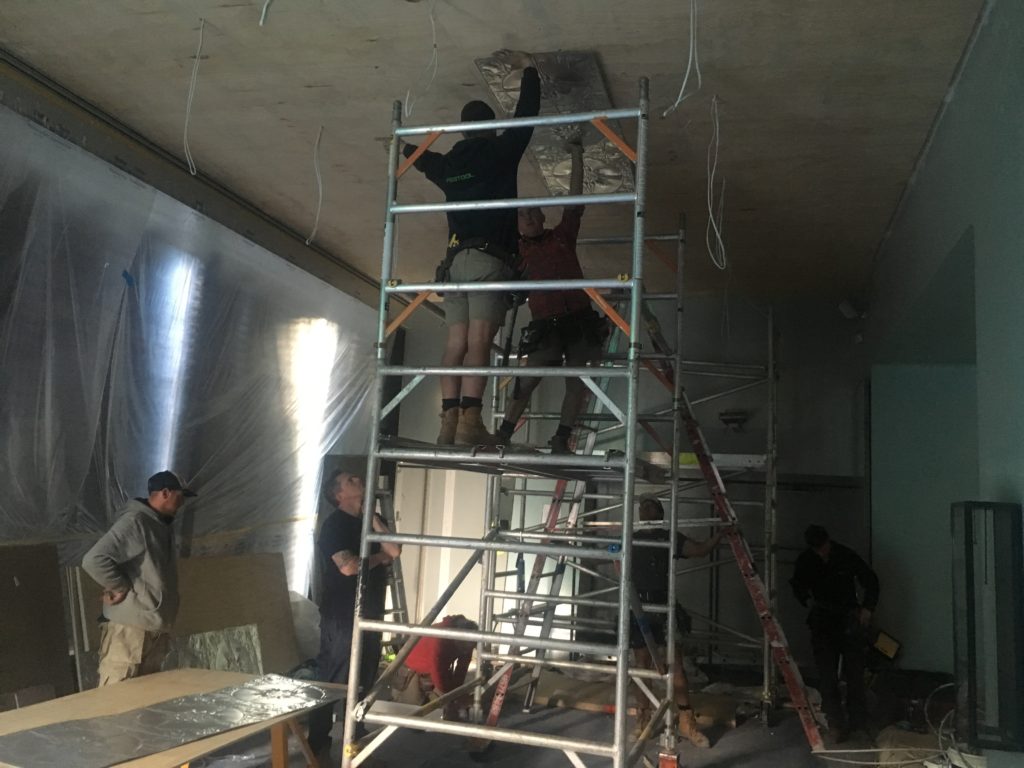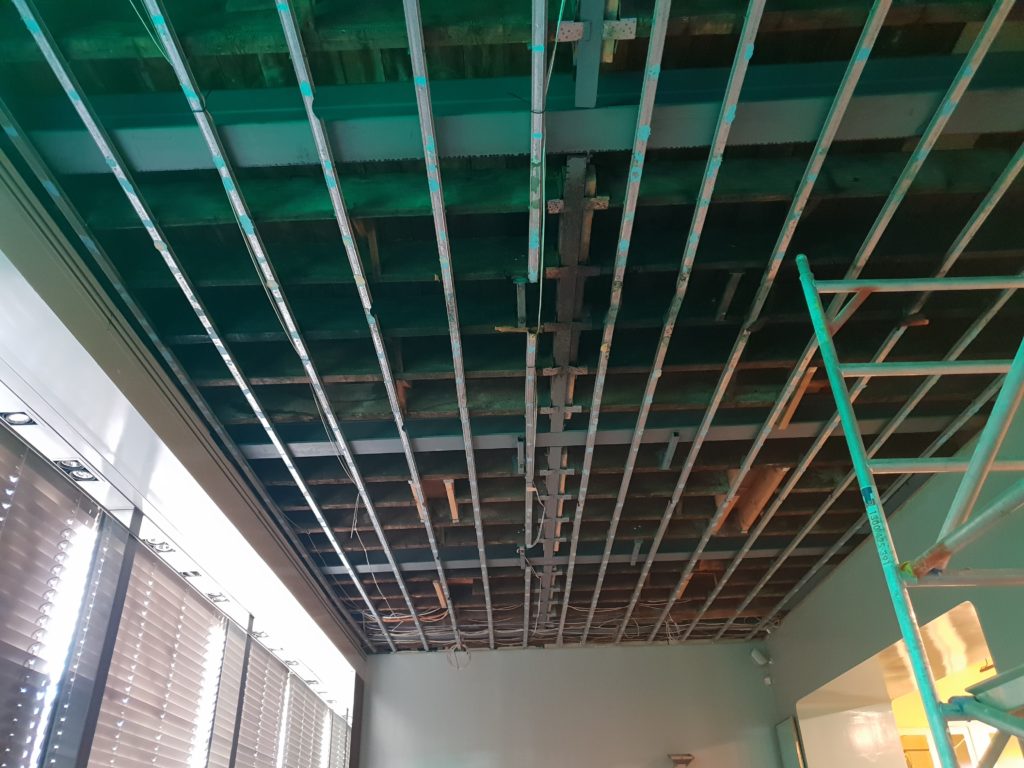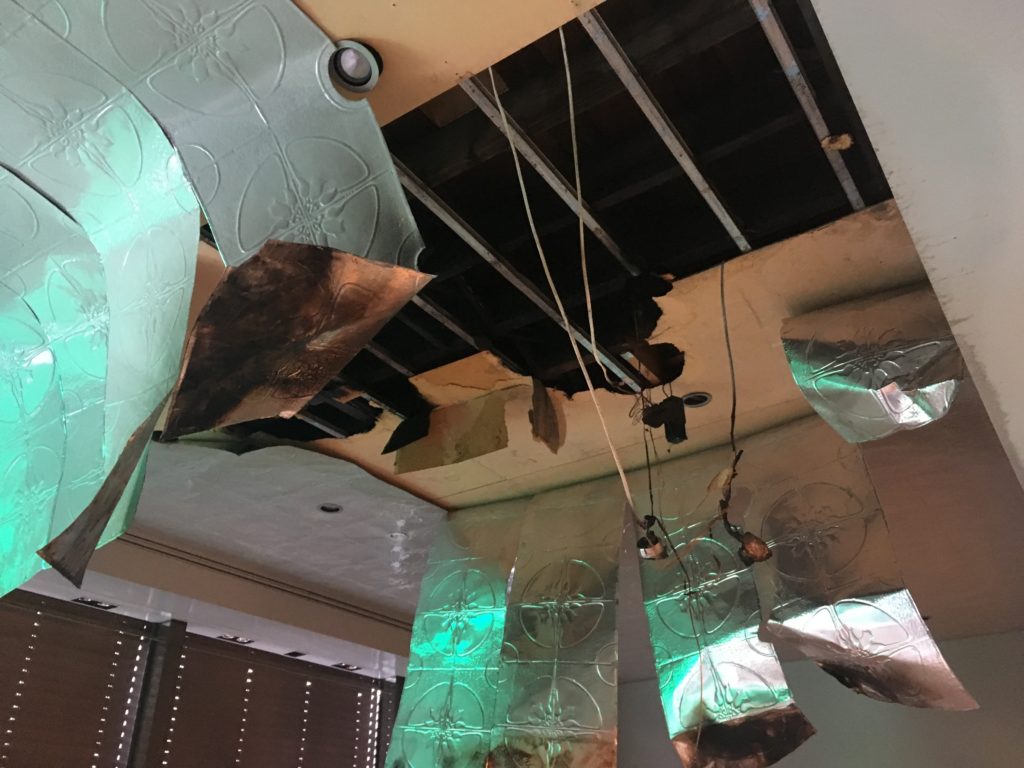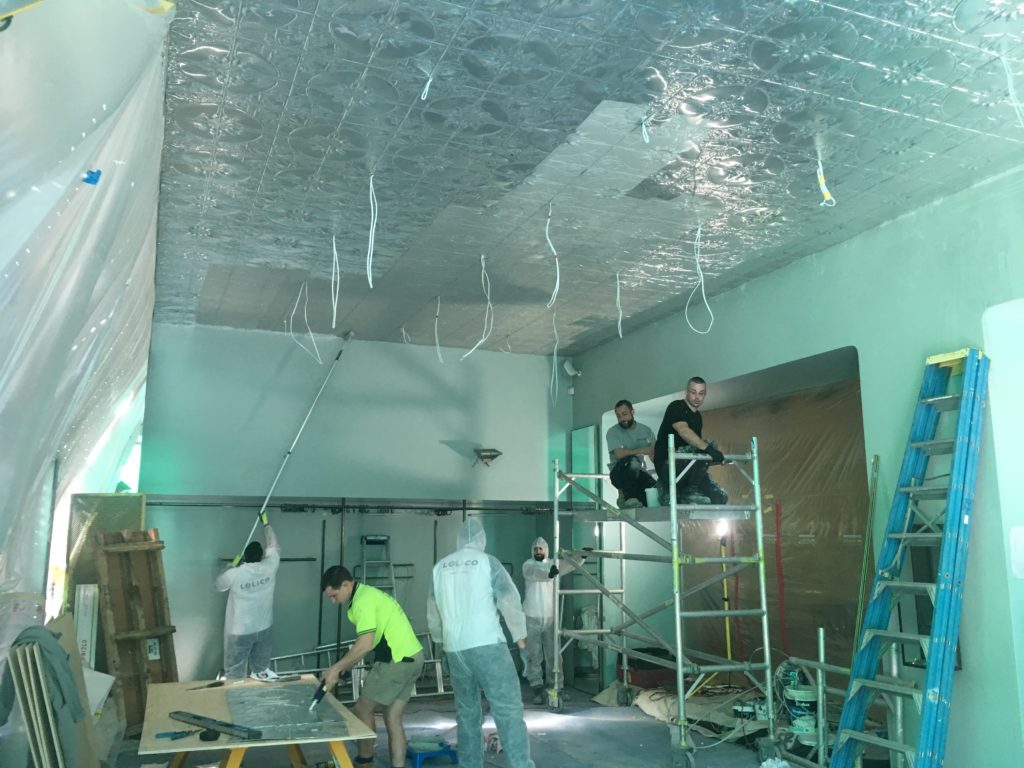 On a Friday afternoon, our Bay Building Services Major Projects Team were contacted by the adjuster to attend a prestigious women's designer shop in South Yarra, following an electrical fire in the ceiling cavity between the ground and first floor. Our Major Projects Team immediately attended to complete a make safe arranging the electrical secure, removal of contents, floor and ceiling linings to expose the extent of the burnt ceiling and floor joists. The engineer and building surveyor were organized to attend site that same afternoon, to fast track council approval which could have taken up to 4 weeks to receive. In conjunction with the engineer, we implemented a plan to continue with reinstatement works until structural permits were received. This allowed the team to supply and install new floor joists, ceiling joists and battens with retrospective inspection from above. The works included floor tile replacement, kitchen bench top replacement, cleaning, joinery units, painting, installation of a double fire rated ceiling and ply ceiling sheeting. All works were completed within 5 days.
Project Value: $135,000
Location: South Yarra, VIC
Date: July 2019
Project Type: Fire
TACCA FACTORY – STORM & FIRE
The TACCA Plastic Factory is one of Australia's largest privately owned plastics companies. TACCA supplies plastics containers and shells for many food products we all consume, including fruit and vegetable products as well as Arnott's Tim Tams. The damage occurred when a hailstorm tore through Moorebank, the hail struck the solar panels on the factory, which resulted in fire. The complex comprised of 4 factories and offices in excess of 16,000m2 of roofing and purlins. There were a number of trades involved in the restoration of the factories, including solar panel contractors, plumbers, electricians, etc. Bay Building Services coordinated the implementation of staged work areas, as there was a great deal of equipment in the factories that needed protection. A great deal of work also took place outside of standard working hours. These shifts primarily took place late Friday evenings, through to early Saturday mornings. Bay Building Services contractors also worked over the Easter break to ensure works were completed as soon as possible.
Project Value: $2.58m
Location: Moorebank, NSW
Date: June 2019
Project Type: Roof Replacement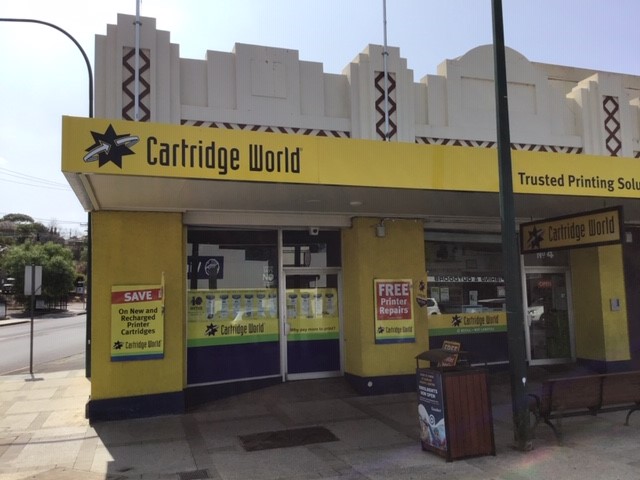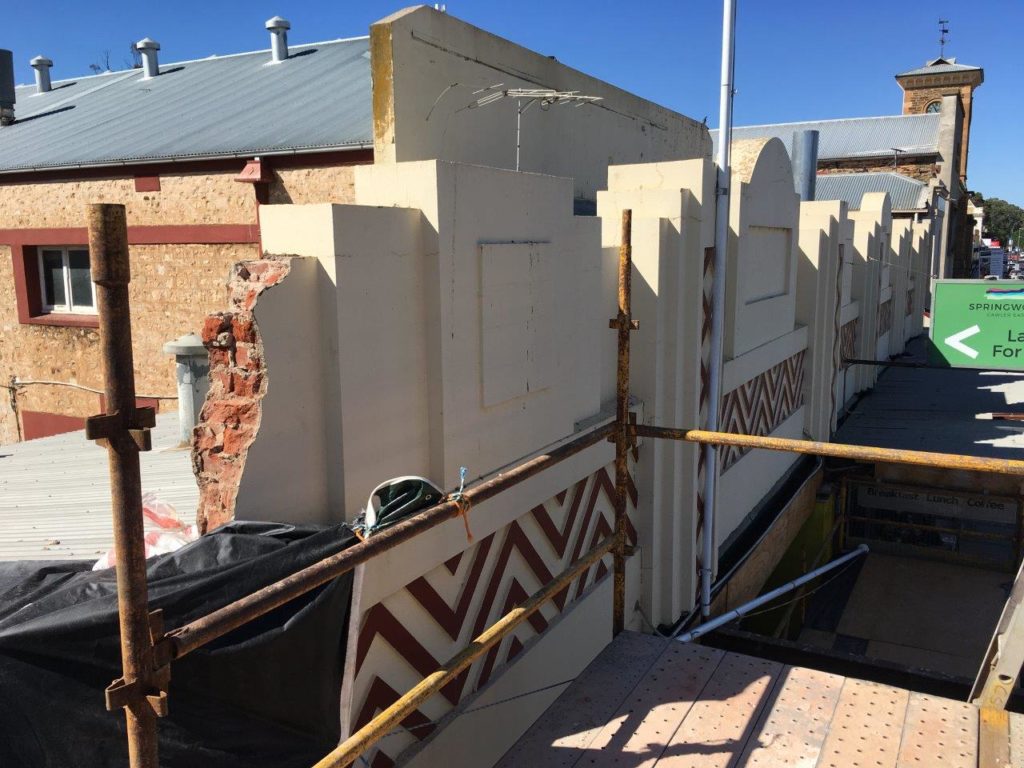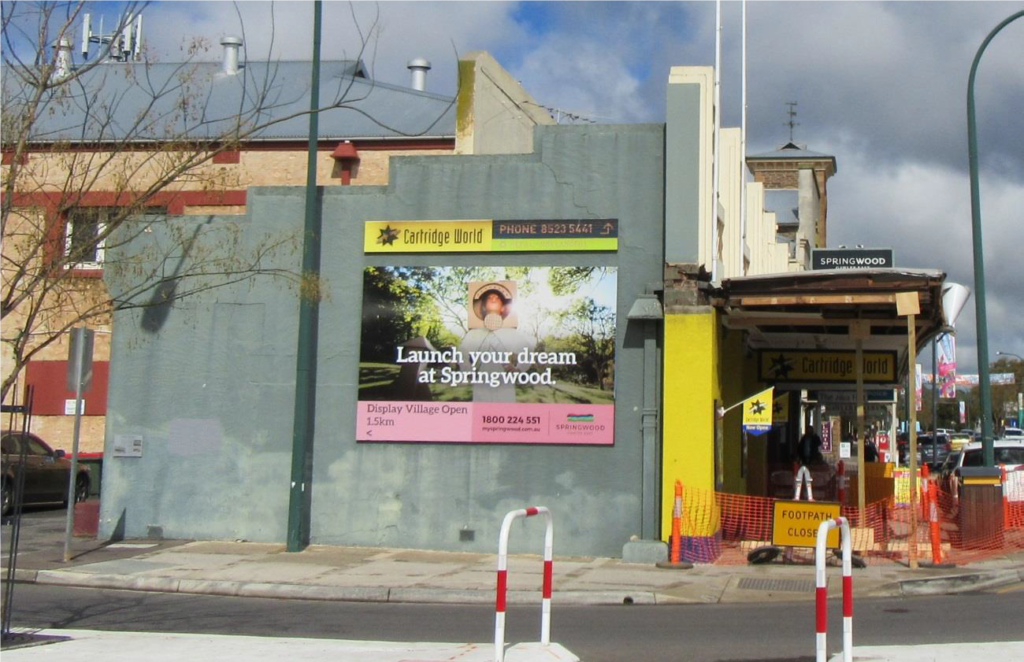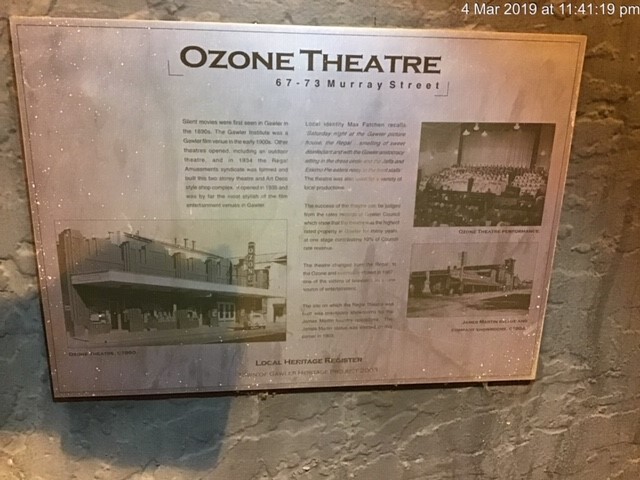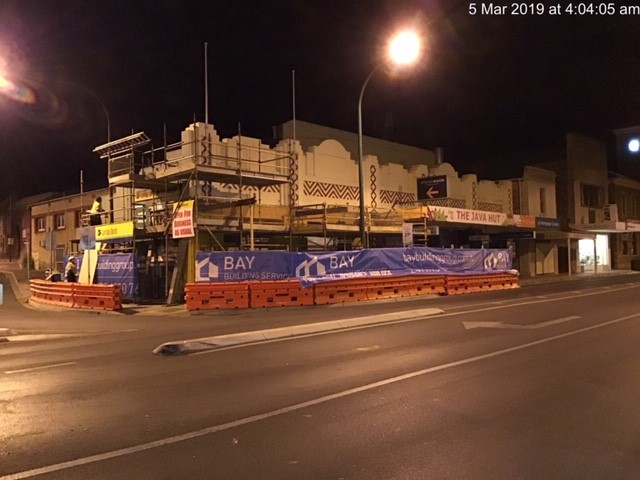 A B double truck impacted the corner of the shop frontage of this Heritage listed building. The canopy was taken off, resulting in structural cracking to the façade. Two days after the initial make safe works were carried out, a second vehicle impacted the existing props and safety bollards surrounding the affected area. The Bay Building Services Major Projects Team worked alongside the Council to ensure that all works were completed to Heritage and Council requirements. In amongst these requirements, it was important for the Major Projects Team to ensure that they could complete works without creating disruption to the surrounding businesses. The tenant was originally advised that his business would need to be closed for 6-8 weeks to facilitate works, however due to the coordination of trades and management planning from the Major Projects Team, it was determined that works could be completed and a pedestrian tunnel installed allowing the business to function as per usual. The building was originally a picture theatre and is over 100 years old and it now has a new lease on life. The project was delivered within budget and earlier than anticipated, making for very happy tenants.
Project Value: $132,000
Location: Gawler, SA
Date: June 2019
Project Type: Vehicle Impact Damage
8 STOREY APARTMENT COMPLEX
Bay Building Services had been set the task of carrying out the replacement of the defective roof and wall metal wall cladding of this 8 storey high rise residential unit block.  A major feature of the site which required significant planning consideration was a large 200 year old fig tree positioned at the front corner of the block and overshadowing the front driveway. As the site falls within the Brisbane city council, the tree has a V.P.O (vegetation protection order), prohibiting any damage or pruning occurring to the tree. Street closures and a 45 tonne city crane were required to navigate the materials around the tree and onto the 26 meter high loading bay. The complexities of the site access and scaffolding design in no way overshadowed the complexity of the roofing works. With 8 sections of roofing being replaced and 5 elevations of wall cladding, we saw the need for numerous elements of scaffolding needing to be built directly onto the roof.
Project Value: $403k
Location: Kangaroo Point, QLD
Date: February 2019
Project Type: Residential Unit Block
The Bay Building Major Projects team were called in to coordinate the demolition and rebuild of this steel shooting shelter. The existing structure was torn apart by strong winds, storm damage and failed to meet wind loads. Bay Building Services worked with multiple consultants, architects, geotech, hydraulic and structural engineers to solve compliance issues and site constraints such as soil conditions. The main frame structure required redesign as the existing one failed to meet the wind loads. A hydraulic engineer was engaged to design a completely new drainage system, including charged down pipe drains to the water tanks. Thanks to the hard work of the Bay Building Services team, the range is now safe and fit for use for competition.
Project Value: $454k
Location: Little River, VIC
Date: December 2018
Project Type: Demolition & Rebuild
The King's Self Storage Warehouse suffered significant damage to the roofing and roof frame following a strong wind event. As the building was over 25m high with no internal levels, access was difficult, further complicated due to the adjoining buildings. It was not possible to remove or relocate contents internally, continual onsite management and extraction of rainwater entering the building was required. In addition, fall arrest trapeze netting was installed under the roof opening to ensure optimum safety to trades completing the overhead roof works. The team accessed the affected roof areas by using cranes, man boxes and skilled climbers. They worked to remove the damaged roofing and complete rectification works. The team had the facility back to its daily operations within 2 weeks enabling further works to the remainder of the roof.
Project Value: $330k
Location: Thomastown, VIC
Date: August 2018
Project Type: Large Scale Make Safe
RETAIL & COMMERCIAL BUILDING
A major fire at the building resulted in Bay Building Services successfully tendering for the demolition and rebuild. The fire is suspected to have been caused by an electrical fault in the central kitchen. Bay Building Major Projects proceeded with the demolition of 1000m2 of original building inclusive of 8 major tenancies complete with commercial kitchen facilities. Large structural steel portal rafters and columns were fabricated in sections to facilitate delivery and erection. During demolition, traffic management was used to ensure vehicles could safely access and exit the building across a busy footpath and adjacent a well frequented bus stop. Whilst wet weather and numerous latent conditions hampered progress, the Bay Building Services team were able to deliver the project ahead of both the owner and the adjuster's expectations whilst maintaining a safe work environment without incidents.Client communication was paramount with the team preparing monthly update reports for all parties involved with photos of works being completed.
Project Value: $2.3m
Location: Adelaide, SA
Date: August 2018
Project Type: Rebuild of Commercial Building
Linx Restoration Services were called out to the St Clements Anglican Church in Kingston Tasmania, a town on the outskirts of Hobart, after flash floods tore through the area in May 2018. The Church has been a central meeting point in this town since it was built in 1894. Recently, a second, more modern church was built alongside it, which is the church that received the damage in this storm. our technicians implemented a quick drying plan, involving strategically placed air movers, dehumidifiers and axial fans.
They assessed the church and created a plan to use extra resources to make sure that the drying result was achieved in a quick amount of time. The total drying area reached 3285m3 so there was lots of area to cover. There was a total of 11 affected areas throughout the church including the main hall, informal sitting/meeting area, office and children's play room.
Project Value: $62,500
Location: Kingston, TAS
Date: May 2018
Project Type: CAT III & Class IV
HERITAGE LISTED INDUSTRIAL COMPLEX
Grafton, New South Wales was hit with an enormous hail storm, resulting in damaged roofing to the Grafton Regional Industrial Complex. The hail damage created a large impact on the industrial complex's day to day operations. Bay Building Services were called in to coordinate a range of trades to ensure that the roof could be restored without affect to the tenants of the complex. The complex is home to thirty tenants, so works were implemented to ensure the tenants could continue their day to day functions and avoid any business insurance claims. This was also a hazardous project for the team as there was a great deal of asbestos throughout the complex. With such a dedicated team, the entire replacement of the roof (including asbestos removal and clean-up) was completed in a thee month window, with minimum disruption to the tenants and shop owners.
Project Value: $2.23m
Location: Grafton, NSW
Date: April 2018
Project Type: Roof Restoration (Asbestos)
A major fire at the BALCO hay bale processing plant in regional South Australia resulted not only in millions of dollars' worth of damages to the plant but also devastated the surrounding farming community and export markets that relied on the hay to feed their dairy cows. Once appointed Bay Building Major Projects proceeded with a full demolition of 6670m2 original building where numerous cranes were used including one that was required to hold 95 tonnes to move baling equipment. Strong winds, extreme heat, size of the site and specialist equipment being used made the works challenging.
Project Value: $8.5m
Location: Bowmans, SA
Date: March 2018
Project Type: Restoration of Processing Plant
WEST MALING HOUSE, PENSHURST
The heritage listed West Maling house in Penshurst was damaged following severe storms in New South Wales. This beautiful Tudor Style Heritage Building was built circa 1888. During the storms a number of the original roof tiles became dislodged and due to the age of the building, it sustained internal water damage as well as damage to some of the roof battens.
The Bay Building Services NSW team worked closely with all parties involved to ensure that the rectification works completed to approximately 105m2 roof complied with all regulations and requirements for this heritage listed building.  All works were arranged so that the centre remained fully operational throughout.They assessed the church and created a plan to use extra resources to make sure that the drying result was achieved in a quick amount of time. The total drying area reached 3285m3 so there was lots of area to cover. There was a total of 11 affected areas throughout the church including the main hall, informal sitting/meeting area, office and children's play room.
Project Value: $180k
Location: Penshurst, NSW
Date: September 2017
Project Type: Heritage Listed House
Bay Building Major Projects team were appointed following a significant fire to the Shadowfax Winery. Time was a major factor for the clients, not only to prevent the loss of over $1 million worth of current vintage and premium wine but also reduce business interruption which was tens of thousands a week.  Two 60-ton cranes worked in unison to move and store the unaffected roof plant, mechanical units and roof platform. Works included replacement of 310sqm of roof and overflow system; extensive mechanical and duct work replacement, servicing the 35kw restaurant air conditioning unit, commercial kitchen exhaust system and unique Glycol wine chilling refrigeration system for the in-house wine making. Extensive remodeling works was completed to the restaurant rest rooms, commercial kitchen and a 6m high focal bistro wall. The team completed the insurance works in only 8 weeks and the additional private works in only 4 weeks.
Project Value: $1.5m
Location: Werribee South, VIC
Date: June 2017
Project Type: Fire Rectification & Private Refurbishment Works
COMMUNITY CENTRE, PATTERSON LAKES
In March 2017, Patterson Lakes Library and Community Centre suffered extensive fire damage. The community centre houses a number of community facilities including a library, numerous meeting rooms, offices, halls (including a 335sqm gymnasium), kitchens and community lounge. Bay Major Projects and Linx Restoration Services were appointed to carry out crucial make safe works and then further appointed to carry out reinstatement repairs. Throughout, the team worked with all parties to ensure the centre was operational as quickly as possible thereby limiting disruption to the community and loss of the much-needed income. The centre has now been fully restored to create a safe and welcoming community hub.
Project Value: $1,039m
Location: Patterson Lakes, VIC
Date: June 2017
Project Type: Fire Rectification
MECHANICS INSTITUTE, SOMERVILLE
A storm that hit the Hastings region of the Mornington Peninsula caused widespread property damage and left more than 20,000 homes and businesses without power. The Somerville Mechanics Institute Hall was the one of the hardest hit properties, with the entire roof being completely sheered off. The hall's timber floor was also severely water damaged by rain, as were most interior spaces within the premises. The Bay Major Projects team swung into action following initial Council make-safe works, and ensured that the site was carefully restored to its pre disaster condition.
Project Value: $250k
Location: Somerville, VIC
Date: February 2016
Project Type: Council
SAFFRON RESTAURANT & CAFE, PORT ADELAIDE
In January 2016, a fire engulfed the Saffron Café & Restaurant in Port Adelaide, causing extensive damage to both the building and its contents. The fire started in a pizza oven in the commercial kitchen and quickly spread throughout the building as well as to a neighbouring business. Due to the extensive damage, it was necessary to remove all contents and place them in storage throughout the duration of the works. The salvageable items including a variety of commercial kitchen equipment were then cleaned and returned to the restaurant upon completion of the works.
Project Value: $220k
Location: Port Adelaide, SA
Date: January 2016
Project Type: Commercial Restaurant
In January 2016, this industrial tyre recycling plant suffered extensive damage caused by a devastating blaze. With significant loss of rent and Business Interruption associated with this claim, along with the risk of market share loss to competitors, the Bay Major Projects team were appointed to deliver an effective reinstatement solution for all stakeholders which would minimise the impact to the factory operations.
Project Value: $600k
Location: Broadmeadows, VIC
Date: January 2016
Project Type: Industrial
In January 2016 following a significant electrical fire, the Bay Major Projects team was appointed to carry out large scale reinstatement works at this extensive 10,000 square metre recreational centre. The complex houses the YMCA and multiple sub tenants. Following our engagement on this project, the team mobilised trades to site within 24 hours to immediately commence full strip out works. With numerous stakeholders involved, the clear objective for the team was to minimise business interruption and ensure the resumption of trade as quickly as possible. Working closely with all stakeholders, the team devised a reinstatement plan allowing them to progressively hand over completed sections as they were reinstated, allowing tenants to commence operations again as quickly as possible.
Project Value: $2.48m
Location: Epping, VIC
Date: January 2016
Project Type: Fire Rectification
In August 2015, family owned business and historic wedding chapel, The Little White Chapel, was destroyed by fire. The fire is believed to have started on an external wall on the north side of the chapel before the flames spread to the roof and ceiling causing extensive damage. The front entrance, kitchen and office area at the rear of the building also suffered extensive smoke damage. The Bay Major Projects team were swiftly appointed the task of carrying out this complex repair that required a substantial steel portal frame upgrade to comply with current regulations and detailed carpentry works to match the chapels' pre-existing condition.
Project Value: $370k
Location: South Morang, VIC
Date: August 2015
Project Type: Fire Rectification
DOMESTIC RESIDENCE, CANNING VALE
As a result of a lighting strike to this property, causing a devastating fire to break out, the Bay Building Services Perth team were appointed to carry out extensive reinstatement works to this domestic residence.
Building repairs for this property included comprehensive internal and external reinstatement works, with a large focus on roof and ceiling repairs, along with the carpentry, cabinetry and electrical works throughout the property.
Project Value: $170k
Location: Canning Vale, WA
Date: June 2015
Project Type: Domestic
COMMERCIAL COMPLEX, ALEXANDRIA
During a severe thunderstorm in April 2015, this commercial estate in Alexandria was battered by large hailstones causing extensive damage to its four high profile tenancies. As a result, 6400m2 of damaged roofing, inclusive of all associated flashings, insulation blanket and wire, had to be replaced. To minimise disruption to business operations, the NSW Major Projects team were required to adopt a highly flexible approach in order to overcome a number of challenges to ensure works were carried out safely, effectively and to the highest possible standard.
Project Value: $1.75m
Location: Alexandria, NSW
Date: April 2015
Project Type: Storm Rectification Works
ENVIROFLEX INSULATION, KNOXFIELD
Enviroflex Insulation was ravaged by fire in April 2014. when machinery within the facility caught fire, causing extensive destruction. The site, measuring over 1220m2, sustained fire damage to the majority of the factory with the entire roof, all walls, and all offices on the mezzanine level having to be replaced. Bay Major Projects carried out both Make Safe and then complete restoration works to the property to ensure that the business was able to continue their operations throughout the repair process, thus minimising Business Interruption and financial loss to the business owners.
Project Value: $450k
Location: Knoxfield, VIC
Date: December 2014
Project Type: Industrial
WEC INTERNATIONAL, CLAYFIELD
Following a large hailstorm that swept through South East Queensland in November 2014, this heritage listed commercial property sustained severe storm and hail damage. As a result, 1600 square metres of damaged roofing across 5 buildings had to be removed and replaced including flashings, battens, valleys and box gutters. 4 buildings required a total metal re-roof, while the 5th building required a complete roof tile replacement. As this heritage listed building was being used as a mission home, it was imperative the Bay team was able to implement a plan to minimise business interruption, while also ensuring extra care and supervision took place to prevent additional damage to the building.
Project Value: $133k
Location: Clayfield, QLD
Date: November 2014
Project Type: Store Damage Rectification
MOOROOKA SPORTS & COMMUNITY CLUB, MOOROOKA
A wild electrical storm left a trail of damage when it tore through South East Queensland in November 2014. Hail, wind and lightening swept over the Moorooka Sports & Community Club causing extensive damage to the entire complex. With hailstones the size of golf balls, the club sustained damage to the roof, restaurant, club rooms, signage, fencing and basically everything external to the building. Appointed by Cunningham Lindsey, our QLD Major Projects team devised a comprehensive plan to enable club operations to continue whilst repairs took place, minimising business interruption.
Project Value: $550k
Location: Moorooka
Date: November 2014
Project Type: Storm Rectification Works
ENDOTA SPA, NORTH ADELAIDE
Towels left in a warmer are believed to have spontaneously combusted and sparked the fire that caused extensive damage to North Adelaide's Endota Day Spa. Fire crews arrived just after 4am on September 16 2014, and found smoke billowing from the rear of the property. The devastating blaze left large parts of the premises completely gutted, and meant that the popular luxury day spa was forced to close its doors for the duration of the repair and reinstatement works. Bay Building Services Adelaide were able to hand back the keys to the Endota team just 7 weeks after commencement of internal fitout works on site.
Project Value: $297,000
Location: North Adelaide, SA
Date: September 2014
Project Type: Commercial
THE BOATHOUSE, DAYLESFORD
Victoria's popular spa country tourist attraction, The Boathouse, Daylesford was gutted by fire in December 2013.  The catastrophic blaze resulted in the property being completed gutted, with only the front facade left standing and insurers reporting a 100% loss. Teams from Bay Building Services Bendigo and our Bay Major Projects team were appointed soon after the event to carry out the monumental task of demolition and rebuilding this iconic, complex property ensuring that it is now reborn even better than ever.
Project Value: $750K
Location: Daylesford
Date: September 2014
Project Type: Commercial
RESIDENTIAL HOME, MILDURA
A devastating accidental blaze started by a wayward fireplace ember resulted in extensive fire damage to a family home on Walnut Avenue, Mildura. Consequently the entire house required extensive demolition and rebuilding, including 25% of the roof frame. Having just sold the property, the fire was particularly distressing for the owner as it resulted in the sale being cancelled.
Project Value: $177,000
Location: Mildura, VIC
Date: August 2014
Project Type: Residential
INDUSTRIAL BUILDING, DANDENONG
An accidental fire engulfed this industrial building in Dandenong which was at the time housing a line-marking factory. The blaze resulted in extensive damage, completely destroying the roof of the factory building as well as the western and southern walls, which required demolition and heavy machinery excavation. Bay Building Services Make Safe and Major Projects teams worked hard to restore this property in 12 weeks.
Project Value: $350k
Location: Dandenong, VIC
Date: June 2014
Project Type: Industrial
WAREHOUSE & OFFICES, NOTTING HILL
In June 2014 a major fire, engulfed the Sheldon Hammond display room and large warehouse office space. The blaze resulted in extensive damage, destroying the display area, large open plan office area inclusive of all office partitions and various kitchen and amenity areas.
Over the 6-month project duration, multiple Bay Building Services staff worked on site managing a large trade team. Ongoing discussions with all stake holders and regular meetings with adjuster and insured ensured even the finest details were covered before implementation. Although the business had to relocate for six months during the works, the rear tenancy moved back after only 5 months due to efficient scheduling.
Project Value: $2.4m
Location: Notting Hill, VIC
Date: June 2014
Project Type: Commercial
COMMERCIAL FACTORY, CASTLEMAINE
A fire engulfed this busy factory, responsible for the production of railway lines, causing significant damage to a building that was approx 54m long x 13m wide. It was necessary to remove and replace 700m2 of wall sheeting  as well as approximately 730m2 of roof and wall purlins. The team of roofers, electricians and painters all worked very efficiently together to ensure this project was completed within just 7 days, thus minimising business interruption.
Project Value: $130k
Location: Castlemaine, VIC
Date: April 2014
Project Type: Industrial
ST KATHERINES RESTAURANT, KEW
On Friday 30th August 2013, a fire erupted and spread quickly through St Katherine's restaurant in Kew, owned by celebrity chef and TV personality George Colambaris. Teams from Bay Building Services and Linx Contents Services quickly swung into action to carry out emergency make safe, restoration and repair works to the property, and were able to have the restaurant fully operational again within 5 days.
Project Value: $350k
Location: Kew, VIC
Date: January 2014
Project Type: Commercial
RESIDENTIAL HOME, KNOXFIELD
As a result of extensive fire damage to this residential home, Bay Building Services Major Projects were appointed to demolish and rebuild the majority of this house including the entire second floor of the home.
Project Value: $350,000
Location: Knoxfield, VIC
Date: January 2013
Project Type: Domestic
As a result of extensive fire damage, Bay Building Group were appointed to carry out the repairs of these town houses in Westmeadows. Both of our companies were involved in restoring and rebuilding three townhouses, with Bay Building Services carrying out the rebuild work whilst Linx Contents Services carried out restoration services.
Project Value: $600,000
Location: Westmeadows, VIC
Date: November 2012
Project Type: Domestic
DMG INDUSTRIES, KEYSBOROUGH
Bay Building Services Major Projects team  carried out fire rectification works at a large factory in Keysborough. The factory sustained both fire and chemical damage as a result of a large fire which engulfed the building in October 2012. Bay Building Services were able to overcome the immense scale and height of the damaged areas and complete all repairs within a strict time frame, thus ensuring minimal disruption and loss.
Project Value: $1,000,000
Location: Keysborough, VIC
Date: October 2012
Project Type: Industrial
MAUDSLAND SHOPPING CENTRE, QUEENSLAND
A childcare centre, medical practice, and supermarket were among the 75% of shops decimated by gas explosion and subsequent fire at the Maudsland Shopping Village in the early hours of August 2012. Bay Building Services Queensland were appointed to carry out major rebuilding works, to the majority of this complex with all works being completed in May 2013.
Project Value: $1.25million
Location: Oxenford, QLD
Date: August 2012
Project Type: Commercial