FAST AND EFFICIENT EMERGENCY RESPONSE 24/7
INSURANCE RESTORATION AND CLEANING EXPERTS
CONTENTS PACK OUT, REMOVAL, STORAGE AND REINSTATEMENT
LINX CONTENTS AND RESTORATION SERVICES
Linx Restoration Services specialise in loss mitigation, delivering fast and efficient restoration and cleaning solutions. Linx respond rapidly to any disaster affecting either domestic or commercial properties and their contents.
Offering a full range of contents pack out, storage, restoration and reinstatement services Linx minimises content damage by guaranteeing a fast and efficient response. Our staff arrive on site within hours of damage occurring so that unnecessary deterioration and contamination is avoided. Whether it's water, fire, soot, dust, mould or waste, we employ the latest techniques and environmentally friendly cleaning products to restore contents to their pre-event condition.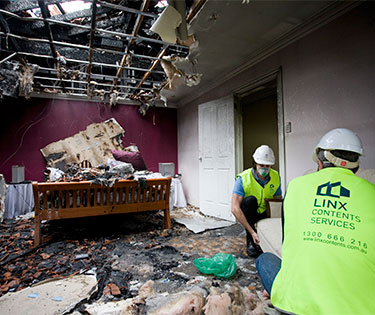 EMERGENCY MAKE SAFE SERVICE
Linx Restoration Services offer a 24 hour emergency make safe service for our clients and their customers 24 hours a day, 365 days a year.
FEATURES & BENEFITS
Comprehensive Emergency Cleans
Highly skilled technicians
Water extraction
Structural drying
Specialise in loss mitigation and minimising business interruption
Access to full range of building trades through Bay
Building Services
Comprehensive and detailed reports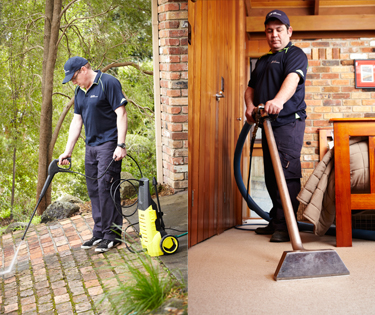 RESTORATION AND CLEANING SERVICES
We offer a full range of cleaning and restoration services which includes but is not limited to the following:
FEATURES & BENEFITS
Furniture and contents restoration
Carpet cleaning and replacement
Electrical repairs, testing and tagging
Data recovery
Hot/cold pressure washing
Builder and trade clean up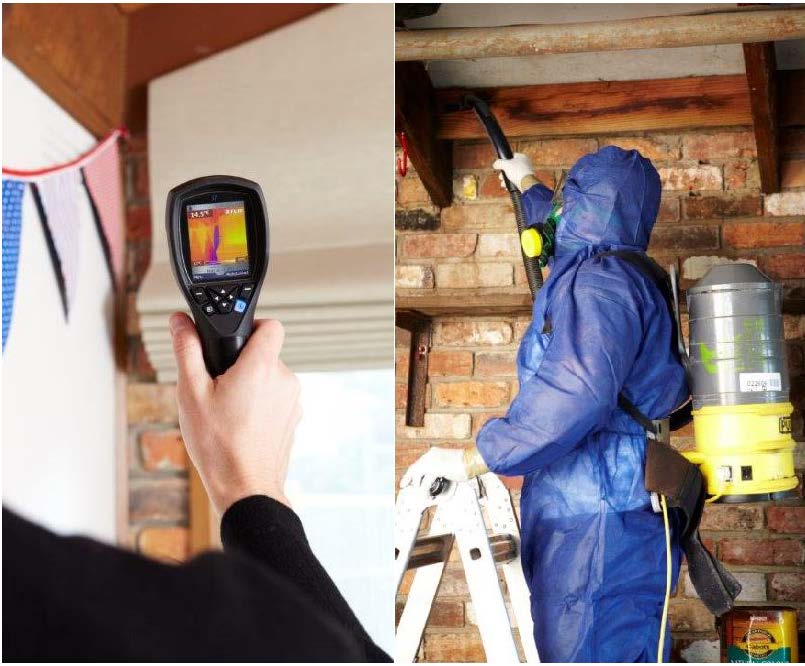 SPECIALISED SERVICES
Linx Restoration Services offer a broad range of highly specialised services utilising innovative techniques and the latest technology to ensure the minimisation of damage. These include but are not limited to:
FEATURES & BENEFITS
Flood restoration
Mould remediation
Structural drying
Ozone treatment (removing odour from smoke and fire)
Dry ice blasting
Thermal imaging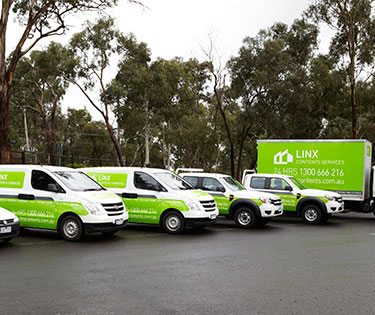 LOGISTICS
Linx Restoration Services understand how valuable contents are to our clients and ensure the utmost care is taken when restoring, transporting and storing any type of contents.
FEATURES & BENEFITS
Contents pack out
Contents removal and reinstatement
Secure contents storage
Computerised inventory and assessment